The Salvation Army
Hunter Mollard has forged strong relationships across The Salvation Army network since 2004. Initially providing recruiting services for The Salvation Army Southern Territory, Hunter Mollard was approached to assist in the recruitment of a CEO for its Retail arm, recycling charity retailer – Salvo's Stores. Subsequent appointments within the operations / retail sector have been made.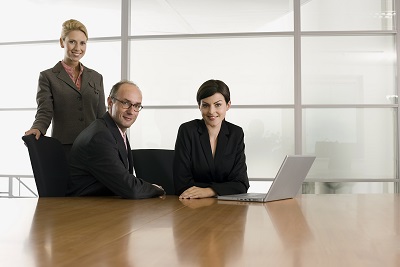 Employment Plus
We have also been closely and intensively working with The Salvation Army Employment Plus division (TSAEP) – whose goal is to assist the long-term unemployed and disadvantaged in finding work.
In 2012, the Salvation Army Board decided to restructure and regenerate the senior management team of TSAEP and engaged Hunter Mollard to recruit the entire Executive team comprising General Manager – Operations, General Manager –Human Resources and General Manager Finance. These assignments were successfully completed via sourcing from both advertising and search.
In 2013 following a strategic review of key functions and positions within the Operations structure and a need to support the future direction of the organisation going forward, a decision was made to "spill" all management positions. Hunter Mollard was then selected to 'partner' with TSAEP in its recruitment needs Australia-wide. This included all aspects of the recruitment process from ad creation and placement, interviewing to specific selection criteria, reference checking and psychometric testing to final job offers. As part of this process we interviewed all internal applicants.
From 2013 to 2015, Hunter Mollard successfully recruited 3 Operations Managers (2 of these were state based, and the other was a national role responsible for all Indigenous Programs), 12 Regional Employment Managers, 3 State Business Development Managers and a National Marketing & Communications Manager. Roles were in all states with specific locations including Melbourne, Sydney, Newcastle, Brisbane, Gold Coast, Sunshine Coast, Adelaide, Perth, Bunbury and Carnarvon.
Client Testimonial
Damian Jones
For over 20 years I have been involved in a variety of roles in the logistics industry (Mayne, Linfox, Swire) from coal-face operations, to major supply chain reconfiguration, to management of a substantial portfolio of customer operations.
During this time, the industry has changed consistently, with an increasing reliance on more complex technology, underpinned by a sound operational understanding, and a keen awareness of the service deliverables. And the balance of these is further impacted by the nuances of customer demands, and management style.
It has become increasingly important to identify the best people to undertake key management functions, but more importantly, to work within a team and deliver consistently improving outcomes. Understanding the style of the business, and the skills and aptitudes required to perform the role, are key to getting the best fit.
I have worked closely with Greg Sinclair since 2004, and he has placed a number of people into my management teams over the years. I have continued to work with Greg, as he has taken the time to get close to my operations, understand the needs of the varying roles, and what styles of person best work within my teams. Developing this partnership approach has ensured a much superior candidate fit for roles. In searching the market for suitable people, Greg has been able to apply this knowledge and experience to more effectively filter candidates, ensuring a better fit in the fastest time.
Through this partnership approach, Greg has effectively become an extension of my businesses. I would recommend this approach to anyone seeking to ensure they are sourcing and engaging the best people for roles. It makes such a difference to the success of the business.
Damian Jones
Chief Executive Officer, Swire Cold Storage, 2010-2013
President, FMCG – Asia Pacific, Linfox Australia, 2006 – 2008