Our Principals
Greg Sinclair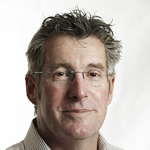 With 25 years in executive recruitment, Greg Sinclair has a wealth of experience recruiting senior executives across all functions and at all levels, including General Manager/CEO. He has a genuine passion for the recruitment service and appreciates the need for a detailed understanding of each client's business and culture; he prefers to develop long term ongoing client relationships.
Prior to joining Hunter Mollard, Greg owned and operated Willis Management Consultants, a niche executive recruitment company, servicing a range of both small and large businesses, with a particular focus on the Logistics industry. Greg sold Willis in 2008 to the Chandler Macleod Group and continued to manage the business (renamed ExecSupply) until 2010.
Greg initially entered recruitment in 1988, with the major specialist recruitment company, Michael Page International, for whom he worked for 15 years. During this time, Greg recruited across a number of disciplines including Finance & Accounting, Sales & Marketing, IT and General Management. His last position with MPI was as Director - Victoria/WA. Prior to recruitment Greg qualified as a Chartered Accountant with KPMG.
Greg took over ownership of Hunter Mollard in 2014.
Elizabeth Gould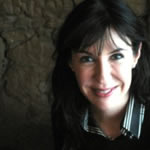 With a 25 year career spanning the law, management consulting and executive recruitment, Elizabeth has worked with businesses ranging from large multi-national to smaller niche businesses. Elizabeth's focus is analysing the current business position and strategy and then finding the best possible people to assist in achieving business objectives.
Rather than having a career solely in executive recruitment, Elizabeth can also use her broad background in professional services and business to understand how to meet each client's needs.
After previously working as an Insurance Litigation Lawyer and in management consulting, Elizabeth's career in recruitment began in 1998 when she joined Michael Page International, a major professional level recruitment business. Over 5 years with Michael Page International, she headed up a number of divisions in the Melbourne office including Accounting, Legal and Human Resources. In 2004, she joined as a Partner in Willis Management Consultants, a niche executive recruitment company with offices in Melbourne and Sydney.
Prior to joining Hunter Mollard, Elizabeth worked as a Senior Associate for a Financial Services group in a communications and Human Resources role.
Associate
Christine Lukich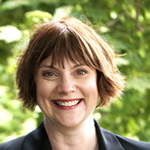 Christine has worked as a recruitment professional for over 10 years. For the first six years of her corporate career, Christine held leadership roles in the banking and finance sector. She then transitioned into corporate agency recruitment, developing a strong specialisation in the recruitment of technical roles. Christine's industry experience includes transport engineering and design, industrial engineering, along with automotive dealership, OEM sales, marketing, fleet, insurance and aftermarket sectors. She has recruited at every level of seniority, from graduate to executive level positions.
Christine holds a Diploma of Business, Diploma of HR Management and a Diploma of Management.